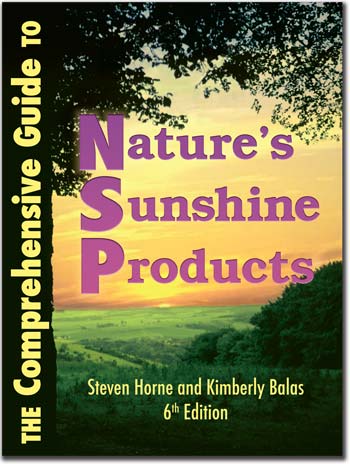 We've made the 6th Edition of the Comprehensive Guide to NSP even better by updating it with the latest products from Nature's Sunshine Products including Berberine IR, Cardiox LDL and all the new essential oil blends.
This book is a must-have for anyone who uses Nature's Sunshine Products. It covers NSP's entire product line, linking them to hundreds of ailments and conditions, natural therapies, body systems and properties.
With 462 pages the Comprehensive Guide to NSP is a big book that is easy to use. It includes a detailed table of contents and section tabs to make it quick to find every product, condition, therapy and property.
Order today and have this incredible reference at your finger tips
Click on any of the images below to view a sample of the pages from the newest edition of the Comprehensive Guide to Nature's Sunshine Products to see what's inside.