Two New Classes from Steven Horne
Steven has just started two new Applied Herbal Medicine and Balancing Neurotransmitters and Hormones. Register now to reserve your spot. All the classes are recorded so you won't miss a thing. You can learn more about them below.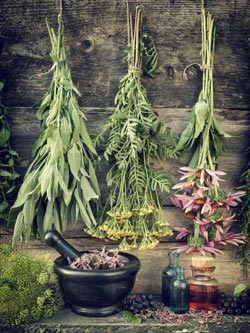 Taught by Steven Horne
July 23, 30; Aug 6, 13, 20, 27; Sept 17, 24, 2015 at 7:30 ET, 6:30 CT, 5:30 MT and 4:30 PT
This is a course in the practical application of herbal medicine. In it, you'll learn all the fundamentals of how to prepare herbs and admininster them. This course discusses all of the major dosage forms that can be used to administer herbal remedies and the strengths and weakness of each. It provides information on how to prepare herbs for internal and topical administration, including numerous ways to use herbs topically and internally.
---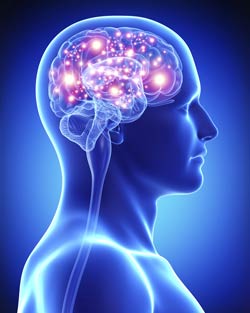 Taught by Steven Horne
July 13, 20, 27; Aug 3, 10, 17, 24, 31 at 7:30 ET, 6:30 CT, 5:30 MT and 4:30 PT.
There is a physical side to mental and emotional problems. Just as mental and emotional issues affect our physical health, physical issues affect our mental and emotional health. Good health habits, such as exercise and adequate rest, and good nutrition are essential to a balanced mood and positive mental outlook. This course explains how neurotransmitters and hormones work and how to balance these chemical messengers using natural means, including herbs, dietary and lifestyle changes and nutritional supplements. These approaches can be every bit as effective as the drug approach used in modern medicine without the side effects.
---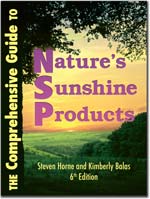 Order the 6th Edition of the Comprehensive Guide to Nature's Sunshine Products
We are now shipping The Comprehensive Guide to Nature's Sunshine Products, 6th Edition.
We're excited about the new 6th edition. We've spent a lot of time and effort improving and refining the book to make this our best edition yet. Here are the ways we've enhanced this edition:
New Binding:These new books are being printed by a professional book printing company using a binding that lays flat when you open it. This new binding is sturdier than the old bindings, so it will stand up better to wear and tear.
New Lower Price: Because we're printing a volume order of this edition, we are able to offer a better quality book at a lower price. The new retail price of the book is $35.95, a savings of $4.00 per book over previous editions.
Detailed Table of Contents: We've added a nine-page Table of Contents (which also serves as an index) to the front of the book. We list every condition and product in this index so you can rapidly find the information you need.
Section Tabs: To make it even easier to look things up, we've added tabs for each of the six sections in the book. This allows you to rapidly navigate to the exact section you want to reference.
New Therapies Section: We've added a new section that covers 26 general therapies you can use for healing. These therapies are linked to the conditions and include instructions for using essential oils (aromatherapy), flower essences, oral chelation, hiatal hernia correction and much more.
New Products: As always we've dropped discontinued products and added NSP's new offerings. New US products found in this edition include:
AnxiousLess, Chlorophyll ES, CurcuminBP, Equolibrium™, Healthy Start, Mind-Max, Nature's Harvest, Relief Formula, Solstic Slim, Stixated™, Sweet FX™ and Ultra Therm™.
Also new to this edition are the Canadian products:
All Natural Pain Relief, Arginine Plus and Flax Hull Lignans.
New and Updated Conditions: Kimberly Balas and Thomas Easley contributed to updating the recommendations for the various conditions listed in this edition, which means you have the combined clinical experience of three natural healers working for you when you look up a health issue you're trying to resolve. We've also added the following new conditions:
Abuse and Trauma, Diabetic Retinopathy, Liver Detoxification, Metabolic Syndrome, Shame and Guilt, Sleep Apnea and Small Intestinal Bacterial Overgrowth (SIBO).
Choose Product by Type: In the past, we lumped products of all types together in alphabetical order for each condition. Even though we highlighted our favorites, the list could still be overwhelming. To make the job of selecting products even easier, we've broken down the list by category. So, you can know see exactly which single herbs, herbal formulas, single nutrients, nutritional formula, nutraceutical products, packs, essential oils, flower essences, topical products and/or appliances may be helpful for any given condition. A description of what each product type is included to help you chose the best types of products for a given situation.
Improved General Directions: We've also included a new topic, Tips for Using Herbs and Supplements, in the introduction. This provides general information about selecting the right products, how long it takes to see results, how to adjust dosages and how to deal with negative (or adverse) reactions.
Order the 6th Edition of the Comprehensive Guide to Nature's Sunshine Products today and get it in 3-5 business days.
---
Closeout Sunshine Sharing Bundles
Sunshine Sharing is a great way to educate people about the many benefits of Nature?s Sunshine Products (NSP). Each issue of this four-page newsletter covers how good nutrition and a healthy lifestyle, along with NSP's quality herbs and supplements, can be used to build, regain or maintain good health. Easy-to-read, entertaining and informative, Sunshine Sharing is a great tool for building your NSP business.
Sold in bundles of 25 copies, many successful NSP Managers and Distributors use Sunshine Sharing as a monthly newsletter to promote their business. Sunshine Sharing can be used as handouts in your office or shop, or distributed as educational pieces around the community.
Quantities of these issues are limited, so they are all on a "first-come, first-serve" basis. So, don't wait, check out the topics available below.

Escaping the PMS Monster
Available:
9 left
Original Price:
$

10

Sale Price:

$5

Member Price:
$3

Oh Say, Can You See?
Available:
18 left
Original Price:
$

10

Sale Price:

$5

Member Price:
$3

Oh, My Aching Head!
Available:
7 left
Original Price:
$

10

Sale Price:

$5

Member Price:
$3
The Comprehensive Guide to Nature's Sunshine Products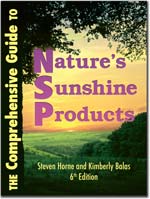 Look Inside the Sixth Edition of the Comprehensive Guide to Nature's Sunshine Products
Click on any of the images below to view a sample of the pages from the newest edition of the Comprehensive Guide to Nature's Sunshine Products to see what's inside.