Nature's Field

Subscribe to Nature's Field,
Tree of Light's free newsletter.
Learn Traditional Health Assessment with Steven Horne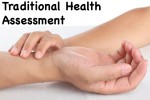 In Traditional Health Assessment you'll learn the process of assessing the various aspects of a person's health, starting with their constitution, the root causes of illness in their life, their biological terrain, and their body systems that are weak. Using the disease tree as our model, we'll look at how different assessment tools are used to gain an understanding of different parts of the health picture.
This is a great course for anyone interested in understanding the underlying imbalances in the body that are the root of disease to recommend herbs, diet and lifestyle changes, and other natural methods to restore balance to the body and aid self-healing.
Register today for just $247
The Comprehensize Guide to Nature's Sunshine Products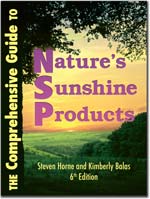 Gain access to detailed information on over 500 health problems and 648 Nature's Sunshine Products in The Comprehensive Guide to Nature's Sunshine Products. This book is an essential tool for maximizing the benefits of Nature's Sunshine Products complete line of high quality herbs and nutritional supplements.
At only $35.95 this book is a simply a "must-have" reference for everyone who uses or sells Nature's Sunshine Products.