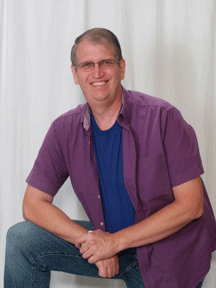 I'm Steven Horne, a professional member and immediate past president of the American Herbalists Guild.

My newsletter, Nature's Field, has been the premier source for reliable third-party information on NSP's quality herbs and supplements since 1986. So, if you use herbs and supplements from Nature's Sunshine Products (NSP) to improve your health, you've come to the right place.
Sign Up For Steven Horne's Newsletter
Keep up to date with new articles and classes. Enter your email below to sign up for Steven Horne's newsletter
You have nothing to lose because we promise to never sell, rent, trade or share your e-mail address or other information with anyone else, and you are free to cancel your subscription to Nature's Field at any time. Just fill in the information below and you'll start receiving this valuable information with no cost or obligation to you.
Here's what some of our customers say about Nature's Field.
"Many thanks for all your effort in putting together Nature's Field. I enjoy EVERY issue and am learning a lot."
—Cynthia Lokemoen

"Just a note to say how much I enjoy your newsletter. I am a distributor for NSP in Connecticut. It seems that in my quest for information related to herbs and health for my family I keep happening on the name of Steven Horne.
Please let Steven know that he is truly a natural at this and his wealth of knowledge is amazing."
—Christine Rice